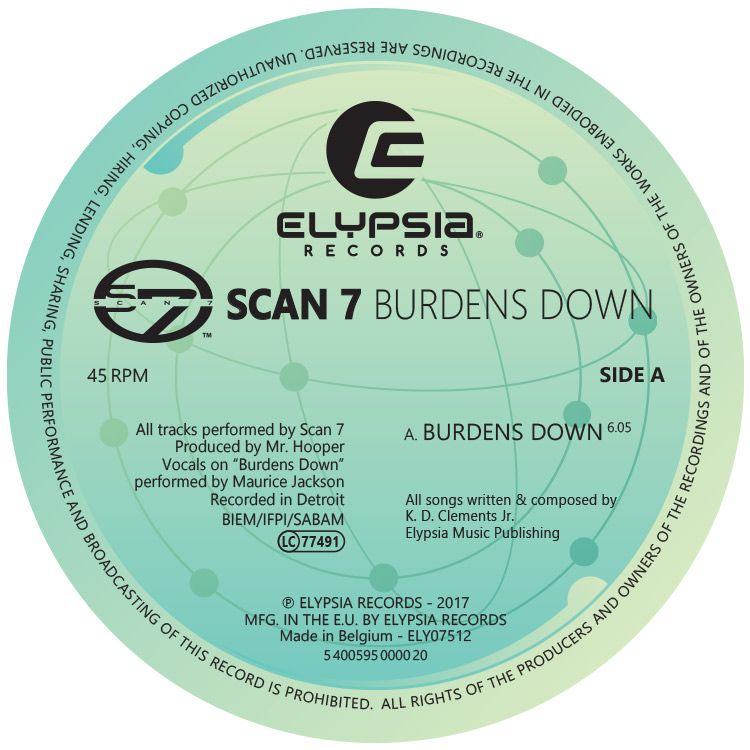 An amazing release by SCAN 7, an artist collective from Detroit whose existence goes back to the early days of Detroit Techno.
Scan 7 is considered by many as a pioneer of the underground Detroit sound. This new release features the original version of Scan 7's "Burdens Down-, a brand-new song written & produced by Detroit-techno newcomer Mr. Hooper featuring Maurice Jackson on vocals.
The track - which has been performed live at the Movement Festival 2017 - has been very well-received by Detroit insiders who see it as a new classic song of the genre.
The package also includes the Terrence Parker's Radio Edit of "Burdens Down" and the gospel-influenced "Thank You Lord-.