Regarded as one of the greats from Detroit, Rick Wade has crafted an incredible discography of tracks blurring the lines somewhere between deep house and techno with a sound and style brilliantly his own.
His outstanding 'Timeless EP' from 2017 returns to Elypsia Recordings with an onslaught of remixes delivered by a diverse and unstoppable roster of modern musical mavericks – each respectfully twisting the original magic of Rick's original productions and creating a fresh take in their own style.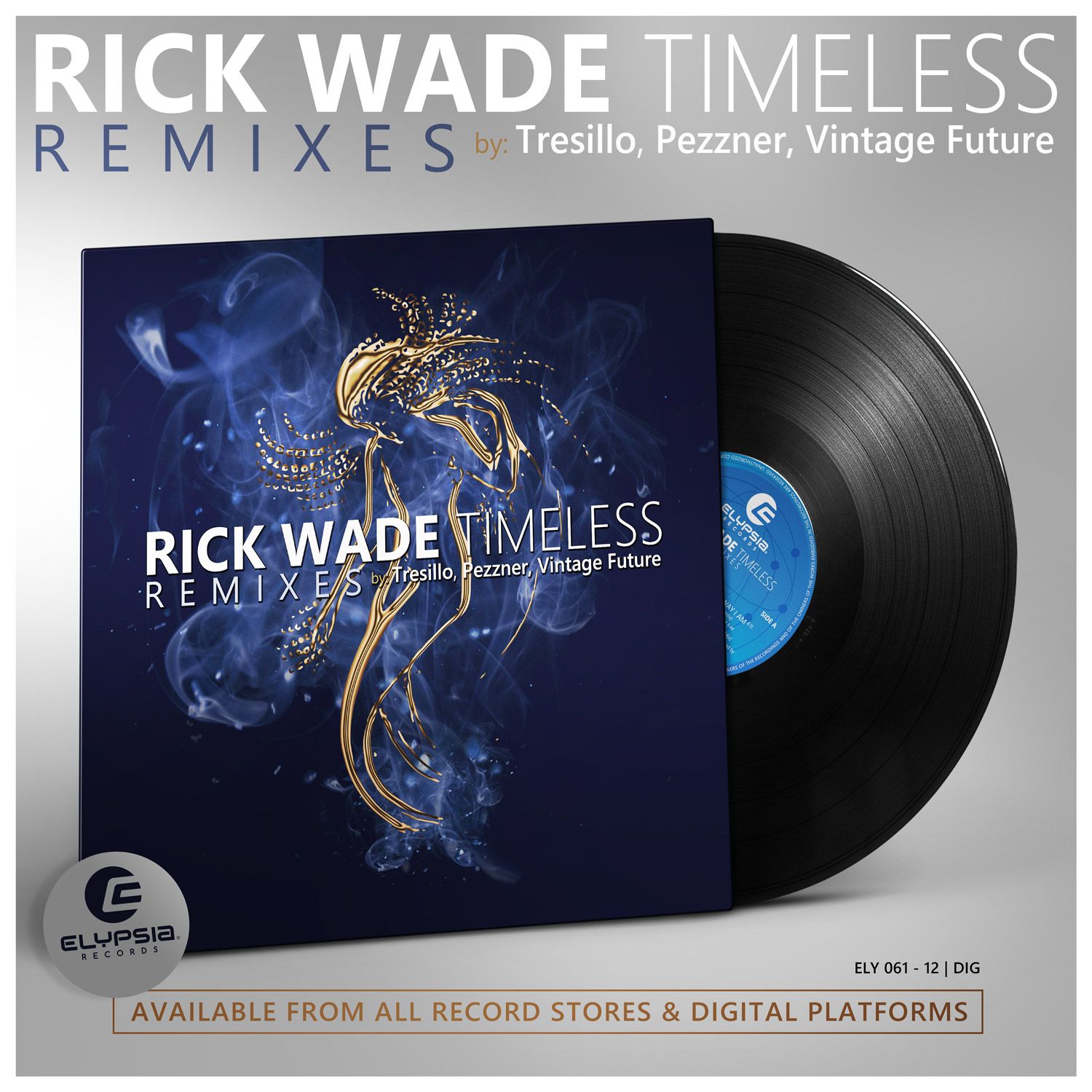 The Way I Am' comes in the shape of Tresillo and is an absolute belter of a prime-time stormer. Dominated by gigantic synth melodies, the track weaves around percussive alterations with hi-hats, sharp claps and energetic rides paired perfectly with the catchy musical wiggles and kicks. The familiar vocal sample from the original sneaks into play with perfect placement - offering a reminder of Rick Wade's awesome original.
Rick's previously unreleased track, 'Academy' receives the first of two remixes from Seattle house hero Pezzner. The 'CR2' Remix takes the groove into subterranean territories with a heads down bouncer of a track, fully embracing Pezzner's more house-focused approach. A percolating bassline keeps the cut moving ahead while soft, divine pads offer a classy sonic texture suitable for wide-eyed ravers and urban headphone listeners alike.
Detroit's Vintage Future joins the remix roster with his take on 'Planet Deep', one of the standout cuts from the original EP. The track is absolutely saturated with Detroit soul. Deep, machine driven textures and gorgeous otherworldly melodies rest alongside a truly infectious groove. The famed keyboardist for Model 500's live gig, Vintage Future knows clearly how to craft an incredible groove with his keys, and the sounds from this impeccable remix are tip top.
The second remix of 'Academy' from Pezzner continues his remix focus in a deeper house mindset, with Pezzner delivering even softer sounds, and more intense pad dynamics. This retouch includes the addition of some gorgeous orchestral stabs and organ textures which gives the remix a soulful touch – made to focus on a slightly more melodic approach than the previous Pezzner rework.
Click Here