For Alan Oldham, artistic expression is a way of life, taking multiple forms and mediums throughout his lifetime.
Before he was ever known as DJ T-1000, he was a published cartoon artist and radio DJ in Detroit writing press releases for Underground Resistance to get by.
One day, Underground Resistance was in need of a last minute DJ for their tour in Australia, and a door flew open for Alan Oldham. With passport in hand he departed on his journey as a DJ, which little did he know would eventually span continents.
Influenced by everything around him, his work has dynamically changed and evolved along with his life.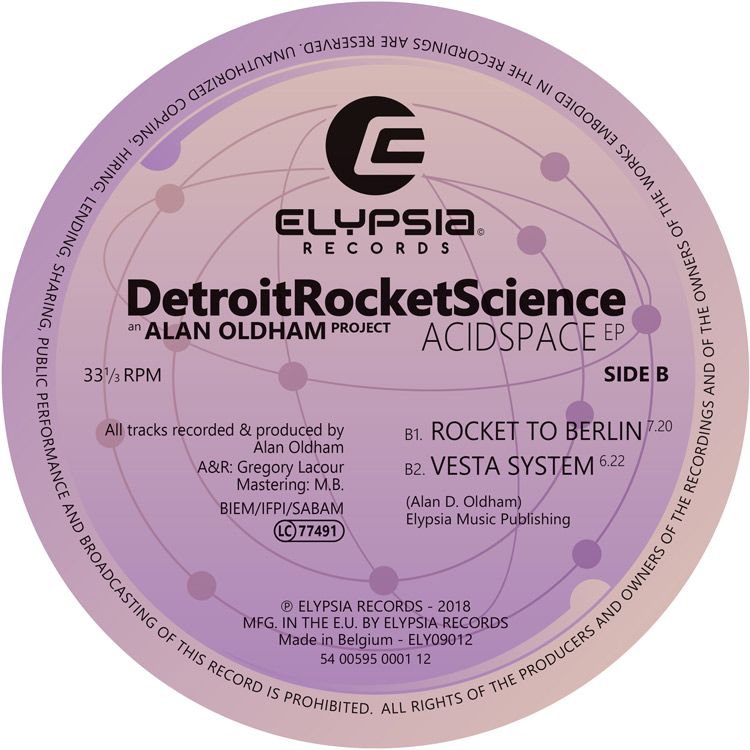 Currently as an international DJ living in Berlin, his latest creation is the ACIDSPACE EP, released by Elypsia Records under the DetroitRocketScience name.
The traveler himself takes us on an intergalactic adventure, beginning with ACIDSPACE (8:48). With a steady beat and a unique blend of serene space sounds, this jam excites the imagination for the journey to come.
It is followed by ROCKET TO BERLIN (7:20), a subtle and intricate mix that entices one to enter the unknown. VESTA SYSTEM (6:22) finishes the EP off on a note that leaves listeners grooving and enjoying the ride. Creativity and sweet sounds are what it's all about for Alan Oldham.
With his recent musical shift to mellower, sci-fi inspired jams, he continues to let listeners see for themselves.
Click Here